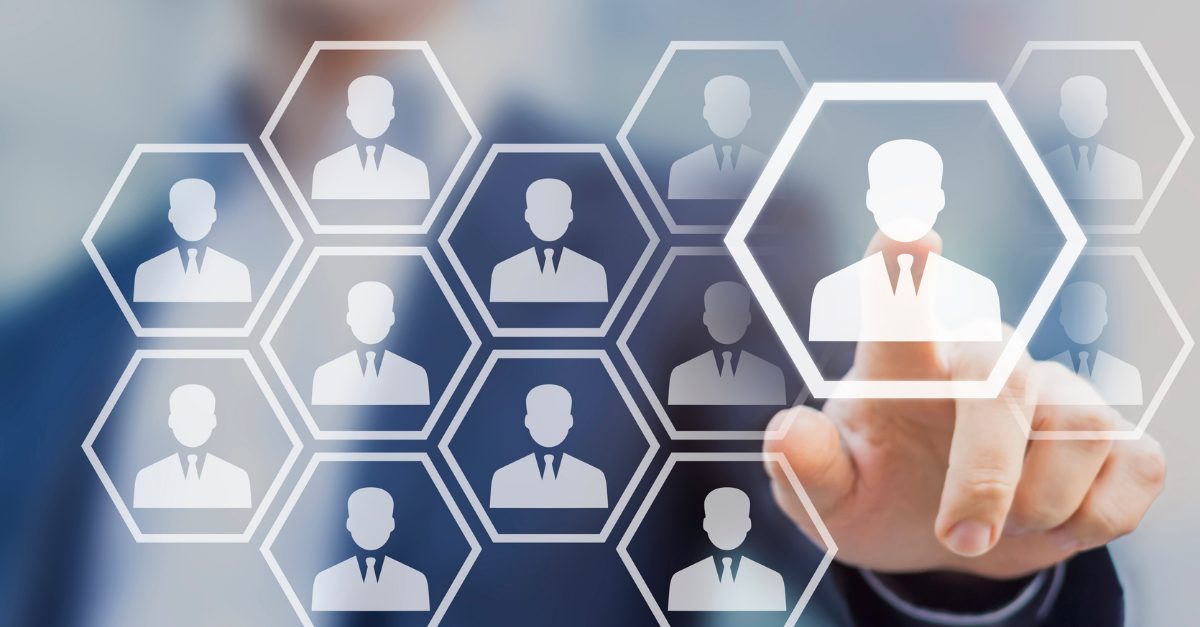 While job boards, social media, and job advertisements are good ways to find a diverse array of options for your next hire, a good job agency is capable of offering numerous benefits for your business.

It's thought that over 52% of job seekers are applying for jobs that they aren't actually qualified to do. Among other benefits, using Hales Group means you filter out those candidates that are wrong for the position, and those who don't have the skillsets for the role.

Access to Top Talent
Hales Group will work with you to understand your needs and actively search for the talent that is capable of fulfilling those needs. On top of this, the knowledge that our recruitment consultants possess on how to avoid hiring the wrong candidate can be extremely advantageous. Our recruitment specialists have the experience and expertise to filter out the wrong kind of candidate from the very moment they speak to them.

From the point in which a client has decided to hire someone new and established the criteria for the role, Hales Group can then begin to find the right person for that position. Quite often, the right candidate is one that is not actually actively looking for a new job but would be open to one if a good opportunity presented itself. Hales Recruitment Consultants have strong networks and the time to find these individuals; an employer will usually have neither of these available to them.

At Hales Group, we take the time to talk to potential candidates about their experience, background, skills and much more. Only then will we decide whether this candidate is a suitable one for the position.

Save Time & Money
Utilising a recruitment agency is quicker than hiring internally, in fact, at Hales Group it takes us, on average, just 12 days to fill a permanent role for our clients. Additionally, you'll also save yourself a good deal of money. This is because our Recruitment Consultants can collect and assess CVs, double-check references and interview the candidate, so you don't need to.

When a client chooses Hales Group, they also get the advantage of advertising their job across multiple leading job boards without the cost, a vast social media network and specialist consultants to screen and interview candidates. This results in a selection of only the most suitable candidates CVs.

Industry Knowledge

The right recruitment agency will often employ recruiters with specific knowledge of a particular industry. This is why it's so important to partner with a recruitment agency that understands the industry you're operating in since they'll be abreast of market trends, salary levels and the skills required to fill your role.

At Hales Group, we have a combined level of experience totalling 163 years and have been operating in the job market since 1999. With specialist recruiters throughout the company, this has given us a unique understanding of the local job markets and our clients' industries, which is why 75% of our client base has been entrusting us with their recruitment for five or more years.

Salary Expectations
As an employer, you certainly don't want to get to the end of the recruitment drive, thinking you have identified the perfect candidate only to discover that you're absolutely miles apart when it comes to salary.

At Hales Group, we ensure that we find out the salary expectation of any prospect we put forward for a role to ensure that both you and the candidate are on the same page from the outset. This removes any ambiguity, any chance of offending the candidate with an offer that is well under their expectation and increases the likelihood of ensuring both parties are happy.

Industry & HR Legislation
The laws and legislation around employment are frequently subject to change. Most recently, of course, due to the coronavirus pandemic, we've seen a raft of changes around furloughing employees.

These changes can often be relatively complex and take a bit of time to understand. Other common areas for confusion centre around diversity in the workplace, wages, maternity and paternity leave and unfair dismissal.

At Hales Group, we see to it that we are always on top of any changes in recruitment to ensure there is no chance of any legal complications. We always ensure that our recruiters are kept abreast of any industry changes so you can be completely comfortable in the knowledge that all the correct procedures have been followed from the outset.

Helps Business Innovation & Growth
At Hales Group, we've worked with companies of all sizes over the years, from new startups to national corporations. Working with us can give your business the impetus to grow and innovate.

We don't just provide people; we also offer the talent and support you need to take your business to the next level. To us, it's always more than just recruitment.

If you're interested in finding out more information about our recruitment services, don't hesitate to contact us today.